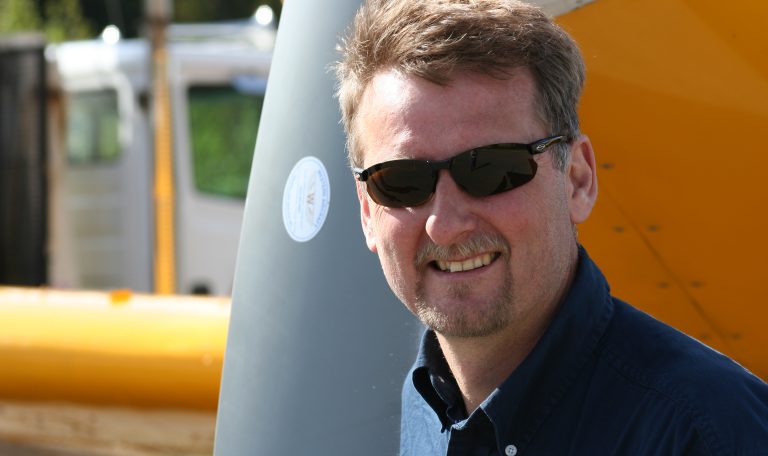 Meet Doug Glenn
President and Chief Pilot, Doug Glenn is MSHA trained as required by the industry. He is highly trained in various aircraft allowing him to perform in a variety of difficult terrains while providing safe and efficient aerial application services
---
About Glenn Air, Inc.
We are a leader in the state offering premier application services of seed, fertilizer, timber seeding, pesticide/herbicide and live fish stocking. In addition, having the capabilities to haul bulk fuel. We are a distinguished aviation business as an innovator of aerial services since 1988.
We are committed to providing effective aerial application services with over 14000 hours of safely flown trips in Alaska. We have dedicated employees that have successfully completed numerous reclamation projects throughout Alaska. Our employees are MSHA trained as required by the industry. Our Alaskan pilots are highly trained in various aircraft allowing them to perform in a variety of difficult terrain while providing safe service.
---
Latest addition at Glenn Air!
N91KG: 1991 Dromader M-18A
---
Our History
Glenn Air, Inc. was founded in 1988 utilizing a Cessna Ag Wagon . In 1991 the first Ayres Thrush 1820 was seen in Alaska with a 510-gallon payload. In 1998, a Turbo Thrush conducting Glenn Air business. And in 2017 the 1,100hp Dromader M-18A was purchased. Its increased air speed provides reliability and efficiency at a cost effective rate.